Evergreen Teachers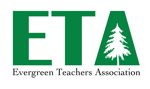 Association
Engaging Students, Involving Families, & Empowering Teachers since 1963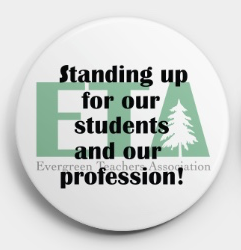 Parent, Teacher & Community Information
Kids Not Profits
English
Español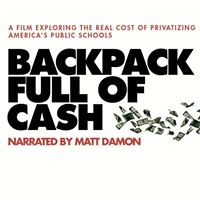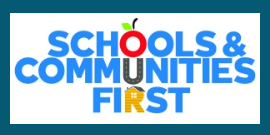 ETA endorsed initiatve designed to fix Prop. 13 unintended consequencs
It will bring desperated needed money back to public schools

May 10 School Board Meeting
Good Evening Trustees, Colleagues, and Community Members,
(I originally wrote these comments early Tuesday morning.)
It's not so much that I am here again at the crack of dawn passing out flyers that bothers me. It's that it demonstrates a total lack of LEADERSHIP and VISION on the part of ESD management. You see, we spent nearly 18 months settling the 12-13 contract dispute - the one where we agreed to the 50-50 share of health care costs that the district now wants to tear to shreds!

Because it took so long, we rolled 12-13 and were looking at a multi-year deal starting in 13-14. Our ETA bargaining team was pushing hard for a three-year deal that included a salary increase in the second and third years because we started paying out-of-pocket for benefits, which are currently up to $162 per month.

As union leaders, we see LABOR PEACE as a value, and we were hoping the district would understand the need to meet us in the middle. They adamantly refused, so we settled for 3% with re-openers in 14-15 and 15-16. By the way, they also would not make it retroactive, so since we settled in February, it was effectively 1.5% for that year.

Now I'm not Nostradamus, but I think we could have agreed to something like 3%, 2%, 2% and had two years of labor peace. Instead, we fought tooth and nail for increases each time, and ended up with 3.25% & 4% (not retro). Add the 2% for 16-17, and you get to the magical 12.25% the district has touted in their one-sided inflammatory emails sent out to all parents. As an aside, the fact that the district can freely communicate their side of the story with parents using a taxpayer-funded system and we cannot is just one of the many inequities we are forced to combat.

Sadly, the lack of leadership and vision continues this year. When Self-Insured Schools of California (SISC) produced a quote that was significantly less than our current insurance, ETA approached ESD about removing their healthcare cap in exchange for making the change. It was a win-win proposition because the district saves a significant amount of money and teachers' out-of-pocket would decline adding about $700 to their take-home pay next year.

Of course, management once again said NO. After we unilaterally voted to make the change because it was what was best for ETA members, they even had the nerve to try to take credit for the idea.

That brings us to today. Part of management's draconian proposal (their phrase not ours) is going back to 12-13 and instituting a full cap, meaning teachers would be on the hook for every increase since then and forevermore. Philosophically, I understand the district's point of view. They're hoping to fix healthcare costs so they never increase, effectively reducing the % of their budget they spend on this line item each year. Teachers would love to be able to do something similar for our PG&E bills or the money we spend on groceries or rent. Sadly, it is simply not how the world works!

This is just one aspect of the district's current exceedingly unexemplary proposal, and it is completely unacceptable because it is unsustainable on a teacher salary especially when we're being offered 0%.

In the microcosm, ESD can and must do better. In the larger fight to increase public funding, I encourage you to learn more about the Schools and Communities First Initiative. If we are successful in getting it on the ballot in 2020 and then passing it, it will bring close to $11 billion back to schools and other community services across the state, 500 million in Santa Clara County alone.
Thank you!

Brian Wheatley, ETA President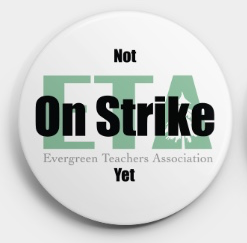 Dates To Remember
Better Together Rally - June 4 (DO @ 3 PM)
Rep. Council/Retirement Celebration - June 5 (Mt. Ham @ 3:45 PM)
Budget Update

Downloads
Current Contract
Negotiations Update 2/12/18
Kinder TA

18-19 OOP
Jan Feb
Outgo

Bell Schedules - Regular Minimum
District Map

ETA Catastropic Leave Bank
Dealing with Issues